Legal Aid
Garrity Statement
(State or write the following language at the beginning of your statement. Do not make a statement without an order from your department.) On ___________(date)_____________(time) at _______________(location), I, ___________________________(name), was ordered to submit this report by ____________________________(name and rank). I submit this report at his/her order as a condition of my employment. In view of possible job forfeiture, I have no alternative but to abide by this order. It is my belief and understanding that the department requires this report solely and exclusively for internal purposes and will not release it to any other agency. It is further my belief that this report will not and cannot be used against me in any subsequent proceedings. I retain the right to amend or change this statement upon reflection to correct any unintended mistake without subjecting myself to a charge of untruthfulness. For any and all other purposes, I hereby reserve my constitutional right to remain silent under the Fifth and Fourteenth amendments to the U. S. Constitution and any other rights prescribed by law. Further, I rely specifically upon the protection afforded me under the doctrines set forth in Garrity v. New Jersey, 385 U. S. 493 (1967) and Spevack v. Klien, 385 U. S. 551 (1956), should this report be used for any other purpose of whatsoever kind or description. I have answered every question honestly and to the best of my ability. If at any time during this investigation, it appears that any of my answers are seemingly in conflict with the facts of the case, please provide me with the opportunity to address those issues.

Greg Kloeppel-The Kloeppel Law Firm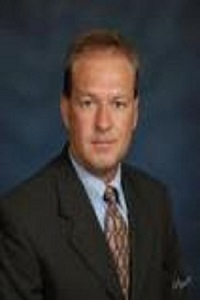 Greg Kloeppel has represented FOP Lodge 15 and its members since 1998. He has served as Chief Legal Counsel for Lodge 15 since 2004. Greg focuses his practice on the representation of Lodge 15 members in all areas of labor and employment-related matters including unlawful discharge actions, wrongful demotions and suspensions.

Page Last Updated: Mar 28, 2019 (09:33:00)